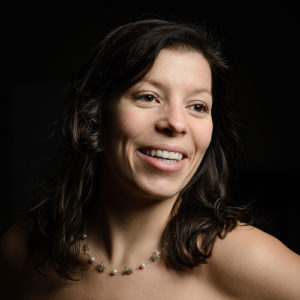 In June 2016 Rieke Katz released her new single "Mentally Free". It combines those songs from her first CD "New Start", which were released separately for radio airplay. The german Jazz-Zeitung described the CD, which was published in September 2015 by Herbie Martin Music, as "the perfect album for mild summer evenings on the balcony". With her clear and light voice Rieke Katz makes her own pop-jazz-compositions shine.
At the age of 16 she studied singing with Reiner Hilby at the local music school in Nagold. There she also performed as a soloist with the jazz combo MS Groove and the music school big band.
Later Rieke Katz studied pop and jazz vocals with Fola Dada and Reinette van Zijtveld-Lustig at the Nuremberg college of music, where she received profound artistical and pedagogical training as well. After graduating in July 2013 Rieke Katz additionally studied jazz piano in Nuremberg until July 2015.
Accompanying her studies Rieke Katz was teaching at the technical college Musication in Nuremberg and at music schools in Baden-Baden, Karlsruhe and Waghäusel-Hambrücken. Since living in Karlsruhe she is employed as teacher for voice training and singing as well as choirmaster at the nearby music school in Waghäusel-Hambrücken.
Apart from being in demand as a soloist at home and abroad Rieke Katz mainly performs with her band or in more intimate line-ups with her christmas duo or the dinner-jazz duo Voice Lounge.